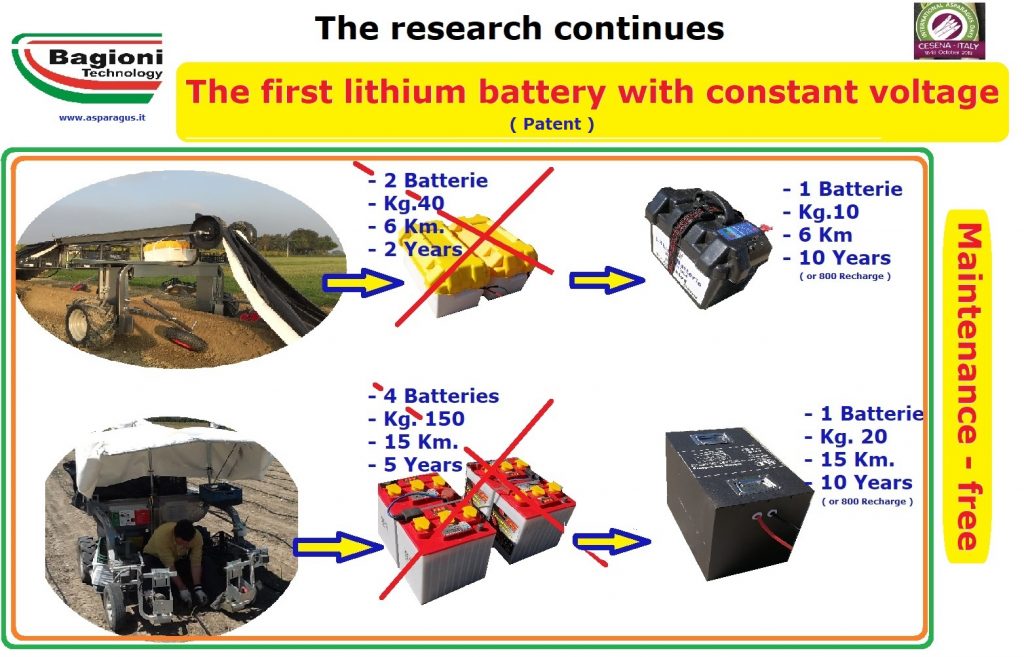 High-voltage lithium-ion batteries We have manufactured a 30V lithium-ion battery that replaces the standard 24V battery. By using a dedicated electronic system, the motors can work continuously at 24V, thus preventing the voltage from dropping below this threshold and the amperes absorbed by the motors from increasing as battery discharges (in traditional batteries, voltage sags from 25.8 V down to 19 V during discharge) The power of an electric motor is given by the formula Watt = Volt x Amp., where Watt is power, Volt is the battery voltage and Amp. is the current absorbed by the motor. If the amperes absorbed by the motor are reduced, the battery will last longer in terms of working hours, electrical parts will not overheat and the overall performance of the motor will improve as its power remains unchanged. Concerning the problem of the thefts of batteries on the fields, the 30Volt battery offers a further advantage: it cannot power any other vehicle available on the market and therefore potential thefts are deterred since the battery cannot be sold or used in any other way.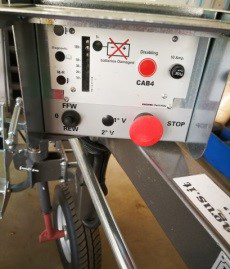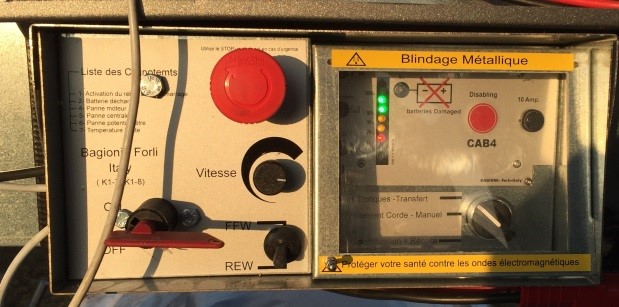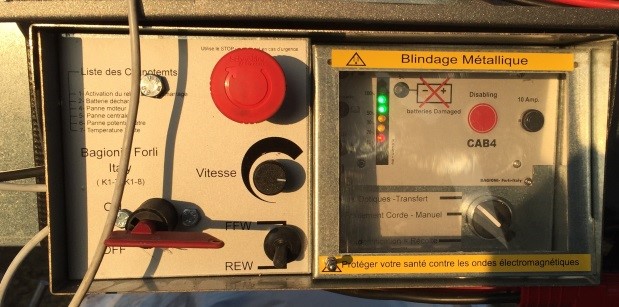 On-board computer (CAB4)
Functions:
Battery check with calculation of the average voltage per minute (it doubles the battery service life).

Check of motor temperature and motor thermal cut-out.

Troubleshooting of electrical failures by means of blinks and audible alarm (diagnostic function).

Prevention of unexpected start of the machine by means of a specific starting sequence (Directive 2006/42/EC section 1.2.6 and 1.2.4.3).
* For the harvesters of the "K" series (white asparagus harvesters), the CAB interacts with the "STOP&GO" system to check the presence of the operator(s) within the harvesting area (Directive 2006/42/EC sections 3.3.4 and 4.2.1).
STOP & GO – CE – 
Patented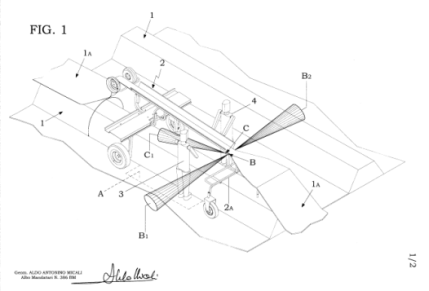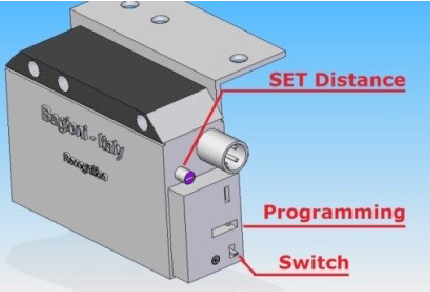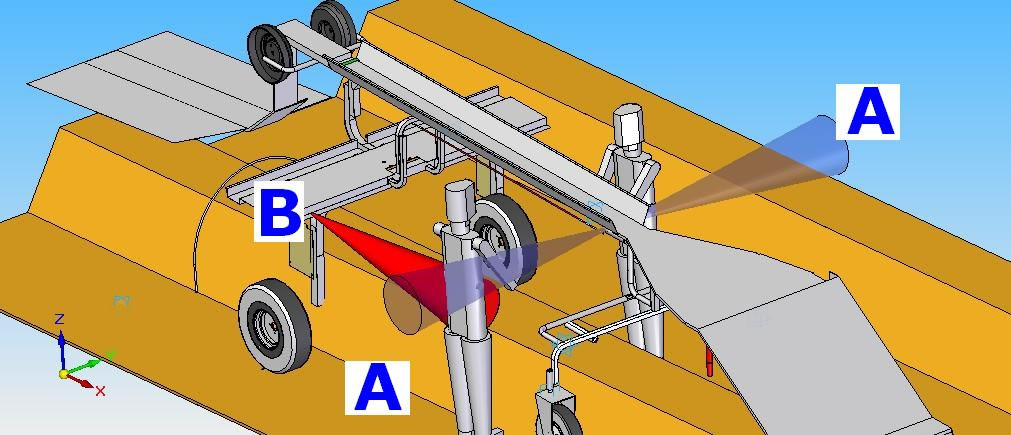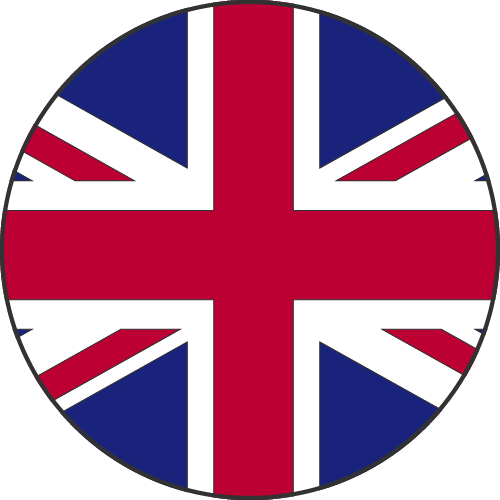 Functions:
The system stops the machine immediately (by means of 2 optical sensors) when the operator reaches the end of the work area to avoid any risk of impact with the rear carriage. When the operator moves forward, machine movement restarts slowly to avoid any risk (acceleration time can be adjusted from the control unit).

A special detection sensor senses the presence of the operator in the correct work position and causes the machine to stop if the operator is not in position or if he is within a danger zone.

During transfers with the operator at the rear of the machine, the detection sensor can be disabled by means of the relevant switch; the 2 optical sensors stay on.

The 3 sensors of the "STOP & GO" system can be disabled to manually operate the machine (by pulling the machine start-up cord).

Our system, patented for machines with "STOP&GO" optical sensors, can also be fitted to other machinery or machine models.

DIRECTIVE 2006/42/EC OF THE EUROPEAN PARLIAMENT AND OF THE COUNCIL of 17 May 2006 on machinery, and amending Directive 95/16/EC (Recast)